The Art Work of Chris Flint
Beau Cheveaux Creations
For people who love horses, Artist Chris Flint provides horse lovers with realistic, heirloom quality horse sculptures. For over 55 years, she has brought the joy of horses to collectors all over the world. Each piece is lovingly made using the highest quality materials, bringing the beauty of horses to life for a lifetime of enjoyment.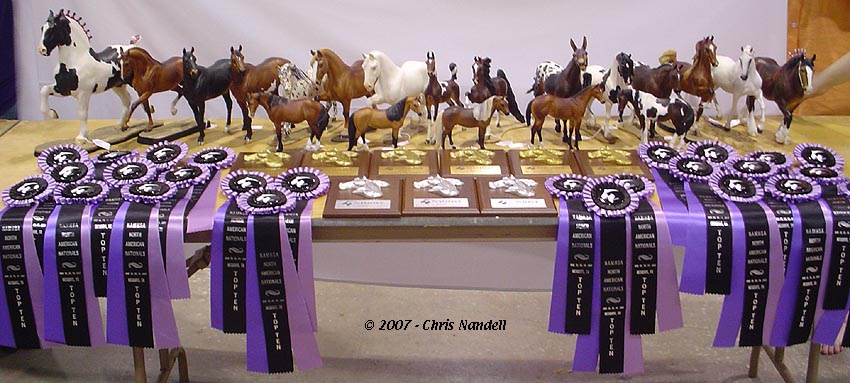 (Some of the 2007 NAN Winners created by Chris Nandell-Flint)
FINISHED HORSE SCULPTURES FOR SALE
UNPAINTED HORSE SCULPTURES FOR SALE
UNPAINTED AWARDS, MEDALLIONS and PROJECT PONIES
LEATHER GOODS FOR SALE
CUSTOM PAINTING COMMISSIONS
BEAU CHEVEAUX MODEL HORSE HALL OF FAME
(Some of the Award-winning pieces I have created over the years.)
CUSTOMER REVIEWS
HORSE AND PONY SCULPTURE ARCHIVE
LEATHERCRAFT ARCHIVE
ABOUT THE ARTIST
HOW TO ORDER
The Key To My Success
BEAU CHEVEAUX CREATIONS
P.O. BOX 585
BOKOSHE, OK 74930
405-204-6345
© Chris Flint 2021