Whiplash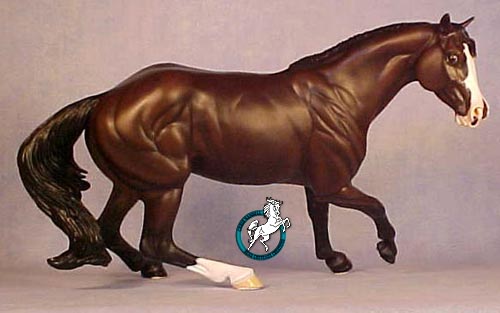 Traditional-sized Cutting Horse.


An extraordinary collaberation piece by two of the most talented artists' in the business: Chris Nandell and Carol Williams. This piece captures all of the excitement and quick, cat-like movement of a cutting horse. Almost unbeatable when shown as a cutting horse or as a barrel/gymkhanna entry.

This is a rework of POWER STEERING - one of the best-selling resin cast pieces of all time. WHIPLASH has an all new mane and forelock, one ear is half-flicked back, the hindquarters have improved muscling, eyes have been sharpened up, this piece is a Gelding (Power Steering was a mare) and lots of tiny refinements over the entire piece. This dramatic cutting horse balances almost magically. This piece was produced by Randy Buckler and was solid-cast with steel wire leg reinforcements.


Painted Examples
These pieces are shown as examples only, they are not available for sale
---
©2001 Chris Nandell