Chris Nandell ~ Beau Cheveaux Creations proudly presents...
CHARLIE'S ANGEL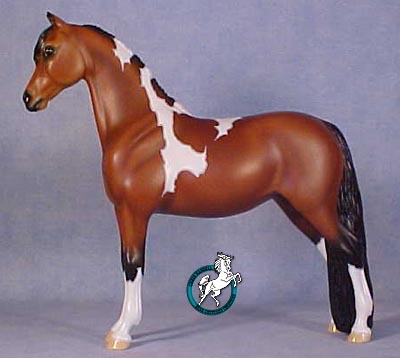 American Classic Shetland Pony
---
*** Dedicated to Charlie Nandell who passed away on November 28, 2001. ***



With a gentle, confident expression to her slightly stretched show stance, to her delicate little hooves and pasterns, this little lady has already won the hearts of the people in the *real* Shetland Pony Club who have seen her!

"Charlie's Angel" represents an American Classic Shetland Pony. She is set up as she would be shown in a halter class - her full tail *almost* touches the ground! This lovely lady is slightly larger than "Traditional" scale, (for a pony), and measures: 7-1/2" tall and 8-1/4" long.



Painted Examples
These pieces are shown as examples only, they are not available for sale
© 2001 Chris Nandell